Privacy Policy for Android/iOS Apps
Developer Andrew Willeitner
Firstly, I'm a game developer not a criminal or lawyer. With that in mind, here is my short privacy policies for my apps.
My apps ask to access your photos gallery because, screenshot are taken during the app's gameplay. Later you can save those screenshots to your photos gallery.
Statistic data is gathered by the 3rd party advertising network Chartboost in my apps. Here is a link to their privacy policy:
https://answers.chartboost.com/hc/en-us/articles/200780269
Google Play Services are also being used in my apps. H
ere is a link to their privacy policy:
https://play.google.com/about/play-terms.html
https://developers.google.com/games/services/terms
Powered by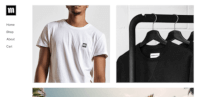 Create your own unique website with customizable templates.